Thursday, September 25, 2014
DDL at the Sweet William Market, Denver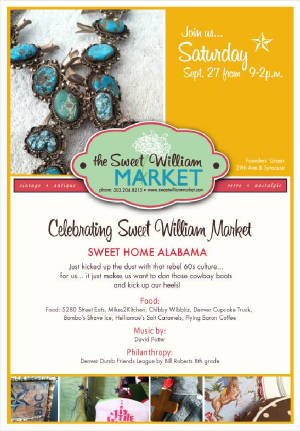 Last Market of the Season! Come and check out my booth and the newest Fall designs!
Saturday September 27th from 9am to 2pm

29th & Syracuse, Stapleton, Denver
See you there!

9:28 am mst
September at the Rock Ledge Ranch
Hi All,
You are invited to my next event: the 36th Annual Holly Berry House Folk Art Festival in Historic Rock Ledge Ranch in Garden of the Gods, Colorado Springs, CO
Friday, Sept 12 from 9am to 6pm ~ Saturday, Sept 13 from 9am to 6pm ~ Sunday, Sept 14 from 10am to 4pm
One admission is good for all 3 days (and you'll need to come all 3 days to see absolutely everything this festival has to offer!)
Hope to see you there!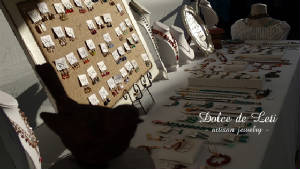 9:20 am mst