Thursday, August 28, 2014
Sweet William Market this Saturday, August 30
Hello friends,
I will be back at the *Sweet William Market* this Saturday, August 30th, 2014 from 9am-2pm.
29th Ave and Syracuse at the Founder's Green park ~ Denver, CO. Local artisans, good food and fun music all in one place, plus me! Hope to see you there! Happy Labor Day weekend!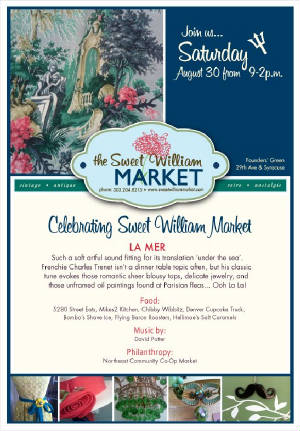 6:55 pm mst
Thursday, August 14, 2014
French Nest in Fort Collins, CO
Once again, I will be setting up my booth at the French Nest Open Air Market in Fort Collins, CO this Saturday August 16th. It should be a perfect sunny Summer Saturday so plan to visit and enjoy the market and the town! Lots of artists, good music and excellent food :-)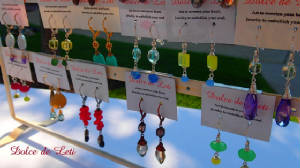 6:02 pm mst
29th Annual Mountain Arts Festival ~ August 2 & 3
My next show is in Woodland Park, CO! This weekend August 2 from 10-5 and August 3 from 10-4 at the Ute Pass Cultural Center, US 24 & Fairview.

5:56 pm mst