Tuesday, March 1, 2011
Jewelry Bazaar & Anniversary Sale
Happy 7th Birthday, Dolce de Leti!
This coming Friday March 4th is Dolce de Leti's 7th Birthday!
And to celebrate I will be having a one night jewelry bazaar at "A Call to Life" boutique in Old Colorado City
together with a Whim-tage art show of inspiring photography from the hand of three passionate women: Abby Mortenson, Karen Elan, & Victoria Thomas.
Come by with friends and family and enjoy the whole event, with music, food & great company!
Friday March 4th: 4pm-9:30pm
2505 W. Colorado Ave.
Over 100 pairs of fun earrings--starting at $7 (yes, you read right!) and up to $15, no more!
Overstock--clearance--discontinued designs--jewelry that I stashed away!
Plus many necklaces and bracelets at great prices!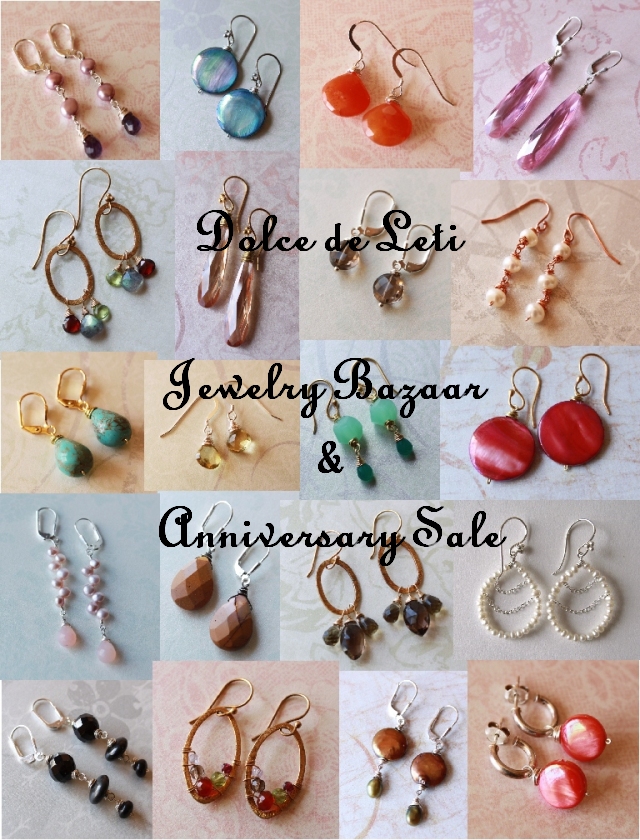 All sales are final. Cash or check only.
See you soon!

1:15 pm mst