Saturday, May 7, 2011
Celebrating Mother's Day----for a whole week!
Happy Mother's Day!
Celebrate this occasion giving the perfect gift designed with love!
SALE: May 7th thru May 15th, 2011

Take an extra 10% off on all regular priced items (includes GOLD collection)

Take an extra 10% off when you buy 3 or more Clearance items.
Free shipping on purchases $35 or more.
No coupons please.
Happy shopping!

1:53 pm mst
Just for Mother's Day!!!!
These multi-color necklaces are PERFECT for MOM!!!
Terra Verde boutique is featuring these fun yummy jewels just for this Mother's Day weekend so don't miss them!!!
208 N. Tejon Street. Colorado Springs, CO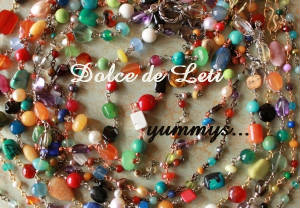 1:44 pm mst