Wednesday, November 30, 2016
Arvada Center's Fine Art Market ~ Dec. 1-18
In its 30th year, this show and sale is a delightful place to do your holiday shopping. My jewelry is included among a wide variety of gifts handmade by local artists. Opening reception is Thursday December 1st from 5-9pm and the show runs until December 18th.
Hope you can make it and shop my exclusive Holiday collection!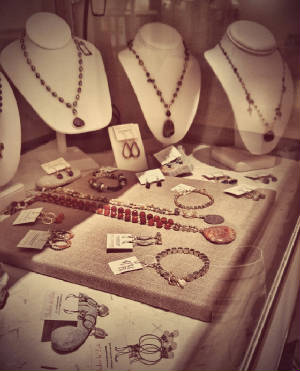 9:44 am mst
Wednesday, November 23, 2016
Horseshoe Market, Denver ~ November 26 & 27
Next weekend, join me at the Horseshoe Market for a festive holiday shopping in Denver! Find me upstairs (right side room) from 10am to 4pm both days. My last market of the year!!! You don't want to miss!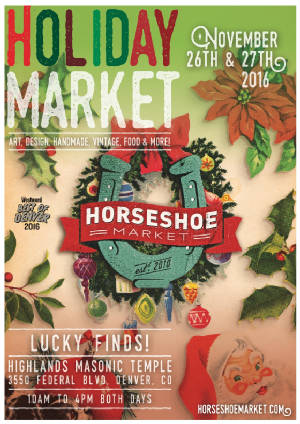 8:20 am mst
Wednesday, November 16, 2016
Sugar Plum Bazaar, Denver ~ November 19 & 20
Start your holiday shopping at this amazing event! I'll be selling my jewelry along 100+ local artisans and businesses. Find my booth on 3rd floor.

Historic McNichols building, downtown Denver. 144 W. Colfax Ave.
Sat 10 - 7, Sun 10 - 4
See you there!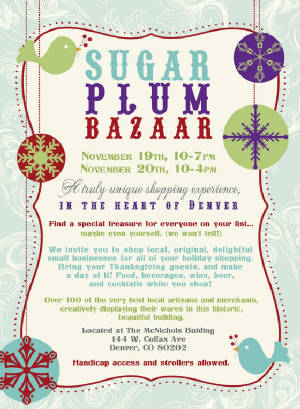 5:56 pm mst
Wednesday, November 2, 2016
Applewood Arts & Crafts ~ 2 shows this Fall!
Hi Friends!
I will be part of the *Applewood Arts* in two different locations:
Standley Lake High School in Westminster, CO ~ October 29 & 30

and
Highlands Ranch High School in Highlands Ranch, CO ~ November 5 & 6

Same hours for both shows: Saturday 9:30am to 5pm, Sunday 11am to 4pm
$4 admission

Hope you can come and check all the new Fall collection!

2:52 pm mst