Wednesday, May 25, 2016
Sweet William Market, Stapleton ~ May 28, 2016
My next show is happening this Saturday May 28th in Stapleton. I will be part of this cute market selling my goodies, from 9am to 2pm on the Founder's Green located at 29th Ave. and Roslyn Street in Denver.
See you there!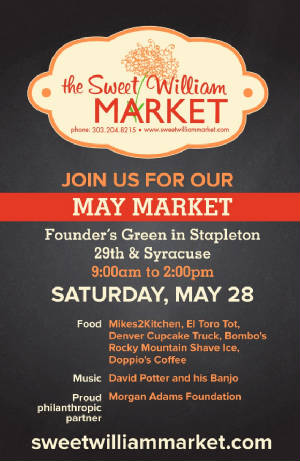 6:59 pm mst
Wednesday, May 18, 2016
The Old House Vintage Market, Golden ~ May 21, 2016
My first outdoor market of 2016 is around the corner! I will be vending at the Old House Vintage Market, located in Parfet Park downtown Golden, Colorado from 9am to 4pm. If you love vintage, antique, recycled, salvaged and handmade goods, this is your chance to see it all in one place! See you there!


6:59 pm mst