Friday, April 15, 2016
Gallery show "Dare to Express"
I created a few pieces for an art show called Dare to Express, opening tonight from 5 to 8pm at Commonwheel Artist Co-op in Manitou Springs, CO. The show was put together buy a group of local jewelers, mix media artists and potters with the mission of stepping out of the box and exploring new ideas to display wearable art into home decor. Each of my pieces is exploring a different idea I never tried before. Here is a pic of one of them, a collaborative work with a local potter, that I'm in love with and very proud of the final result. To experience my other pieces and learn what motivated each of them, come visit the gallery April 15th thru May 9th and enjoy an eclectic and fun display of local art!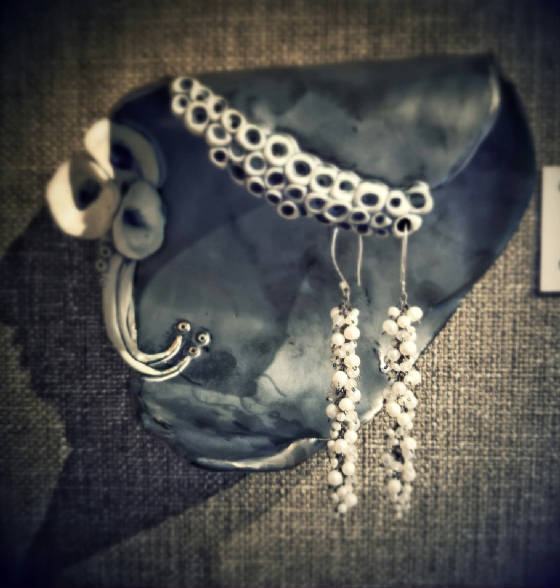 10:00 am mst