Wednesday, September 30, 2015
Friends of Littleton Library and Museum Craft Fair ~ October 3
Hi Friends!
This is a new show I'll be doing and it's happening this Saturday October 3rd at Ketring Park, Littleton, CO from 9am-4pm. See you there!

6:42 pm mst
Thursday, September 24, 2015
Sweet William Market ~ September 26th
Here is my next show! This Saturday Sept. 26th in Stapleton, Denver. Last Sweet William Market of the year! Come and explore my Fall designs and all the handcrafted goodies this cute market has to offer!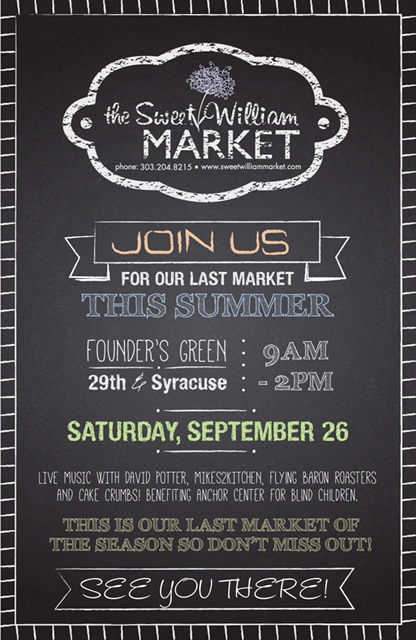 9:18 am mst
Tuesday, September 15, 2015
Rock Ledge Ranch Art Festival in Garden of the Gods ~ Sept 18 - 20
My next show is coming up this weekend! Friday Sept 18 from 9am-6pm; Saturday Sept 19 from 9am - 6pm; Sunday Sept 20 from 10am - 4pm. Come and visit me at booth 38 and check all the new designs! See you there!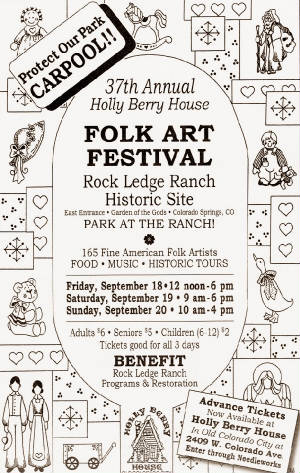 3:55 pm mst