Wednesday, December 8, 2010
Last Trunk Show of 2010 !!!
Hi Everyone,
Join me for my last trunk show of this year to be held at A Call to Life, a unique women's boutique located at 2502 W. Colorado Ave. (Old Colorado City)
December 10th, 11th & 12th
Hours: Fri 12-7; Sa 10-7; Su 11-5

719-471-8888 call if you need directions.
I'm looking forward to seeing you!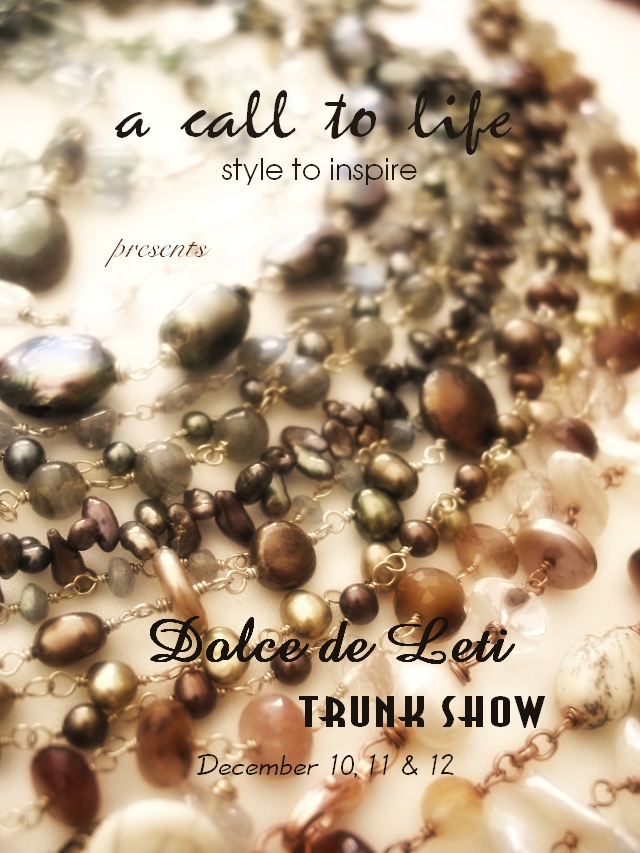 1:47 pm mst