Tuesday, May 8, 2012
Mother's Day TRUNK SHOW!!!
Happening this coming Saturday May 12 @ A Call to Life boutique in Old Colorado City. One day only, come and join me celebrate Mother's Day and find the perfect handmade jewelry for Mom! I will be there from 10am to 6pm.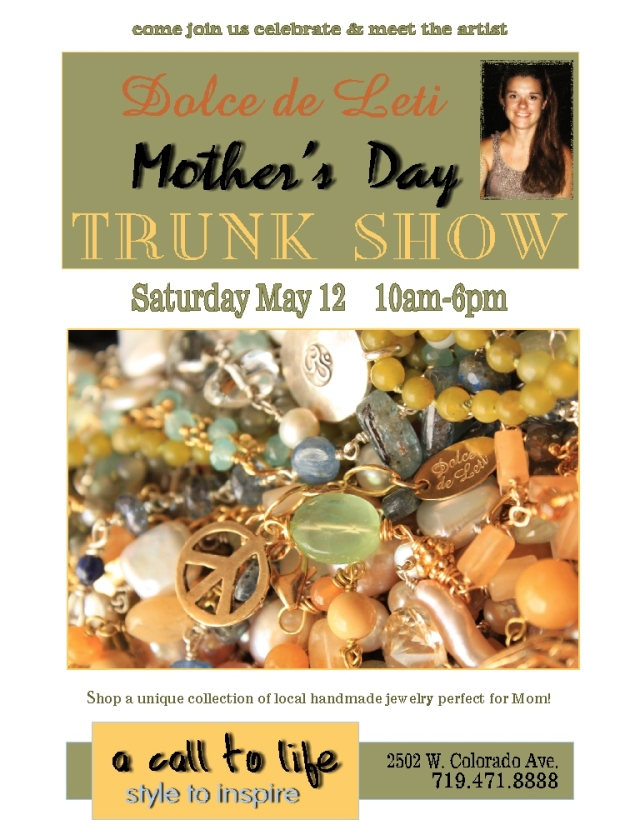 4:11 pm mst
Mother's Day Sale!!!
Start shopping today for Mom's perfect gift!
SALE starts today Tuesday May 8 and ends Sunday May 13
Additional 15% off on all regular priced items--this includes all the GOLD designs
Additional 10% off on 2 or more clearance items.
Free shipping on purchases $35 or more. No coupons please. All discounts will be refunded back to the Credit Card or PayPal account used for the purchase.
4:03 pm mst